The prime age demographic for an online shopper looks to by those in the 25 – 45 age range. This make sense as majority of the time this is young families that are looking for added convenience. We also find that Urban and Suburban shoppers have a slightly higher propensity to order online than rural shoppers.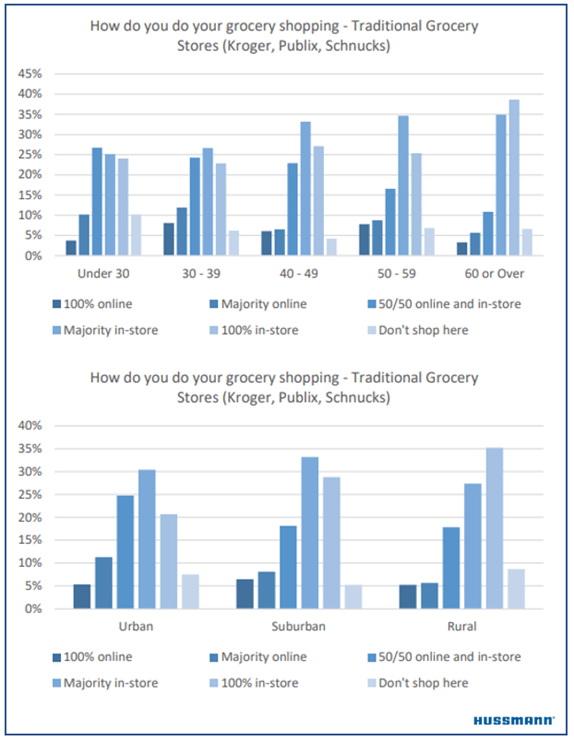 The growth area for eGrocery looks to be in Pickup over Delivery and Ship to Home methods!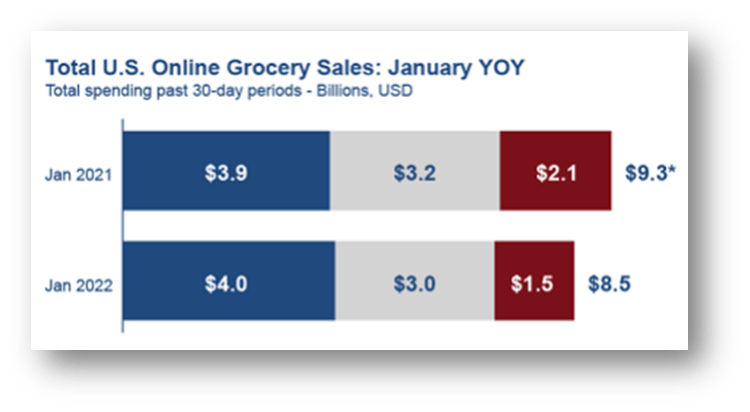 The trend on the horizon looks to be around the "hand-off" process of the order. Retailers and consumers will look to enhance the BOPIS model. This model will help retailers reduce the cost to serve for pickup, while providing the shoppers with another option. Research has shown that 61% of shoppers run into the store when picking up an online order to buy something they forgot. So, while this added convenience will help the shoppers, it will also bring another opportunity for the stores to increase foot traffic.
Profitability in the eGrocery space is still a major concern for retailers. Micro-Fulfillment Solutions are growing as retailers look to gain efficiencies in the picking and packing processes. The key for retailers will be to grow their business to a larger scale so that they can leverage the volume with dedicated labor, space requirements, & automation. Automation can be 5 – 6 times fasters than manually picking. Hussmann is an expert is this area and can help you ensure that your approach is efficient and maintains product temps in the most optimal way, while driving efficiencies into your picking and packing processes.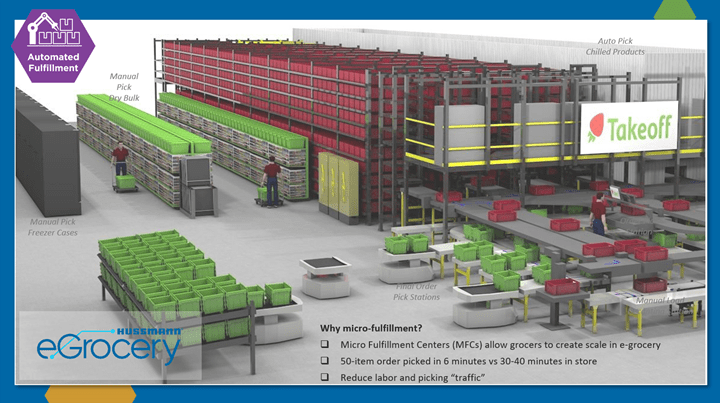 Customers have expressed where they want to see improvements!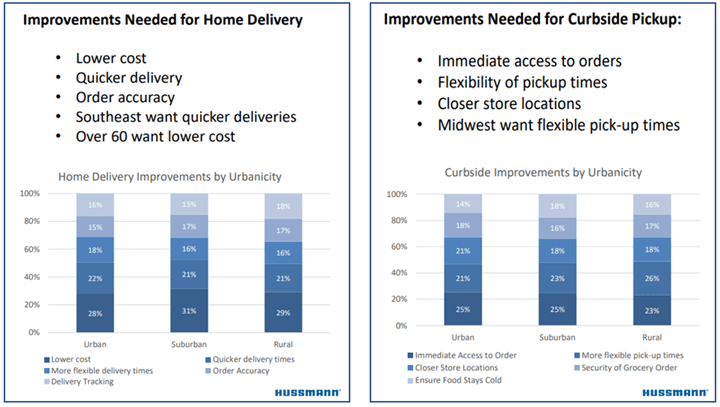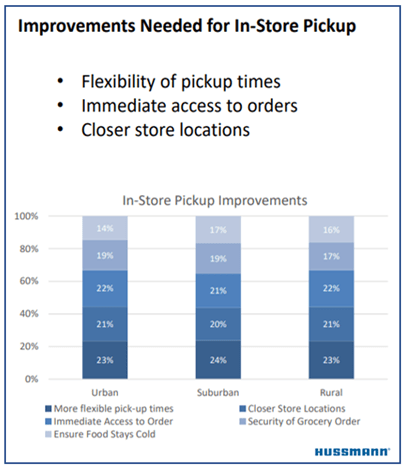 Reach out to the Hussmann eGrocery team to discuss these trends and ways to improve your eGrocery business !
[email protected]