Delivering more and enabling excellence
No one knows more about food retail refrigeration than we do. Our highly-trained designers, consultants, project managers and technicians are committed to giving you the highest level of customer care in the industry.
Setting up our customers for success
Our food retail support goes far beyond equipment. From strategic store design, expert installation, financing and merchandising to retail and energy optimization, rely on our integrated solutions to achieve your goals and drive growth.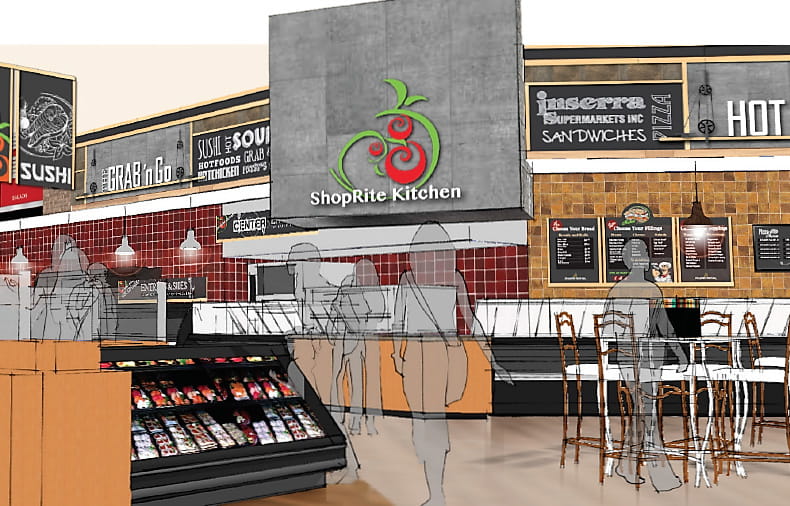 Store layout and design can play a crucial role in differentiating your brand, creating experiences that compel shoppers to come back again and again.
Our Design Services Group collaborates with food retailers of every type, from the largest global chains to single-store owners, offering custom solutions that address the specific goals of each business we serve. The group is led by accomplished retail design veterans who know how to guide customers through a space and entice them to interact with the merchandise in it.
Our holistic approach is steeped in proven practices and winning trends, optimizing the levers that influence sales and profitability in food retailing. Our strategic design process considers factors such as energy efficiency and sustainability, traffic flow, experiential pleasure, brand image, global trends, market research and data analytics, as well as retail optimization and operational efficiencies to maximize ROI.
Much more than a refrigeration manufacturer, we are an integrated solutions provider that will work with you from store conception and product selection through equipment installation, maintenance and aftermarket service. We can even manage your entire project.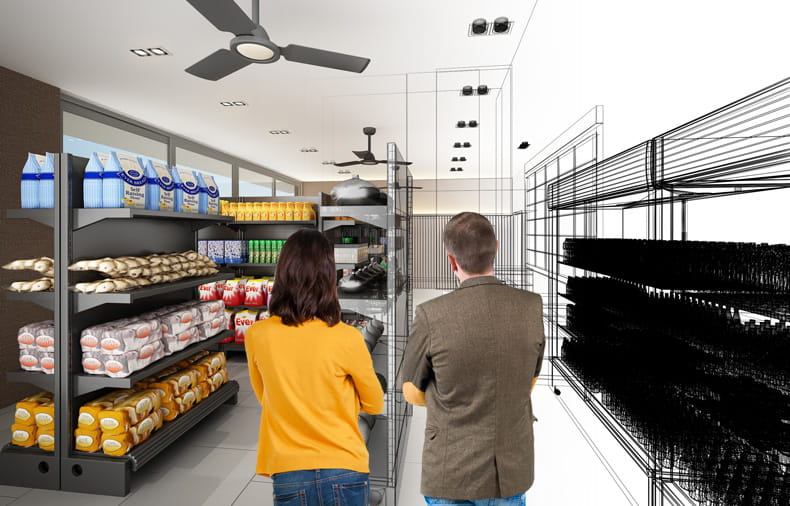 Hussmann Retail Performance Management provides expert execution of any project, from single stores to multi-location global programs, always with an emphasis on maximizing retail performance.
Our responsive, customer-focused project managers bring efficiency to the process, coordinating everything through a single point of contact to expedite your job and ensure it's completed on time, on budget.
Our Retail Performance Management team boasts deep knowledge in HVAC-R technology & retail applications as well as best-in-class area service managers and a nationwide staff of Hussmann-employed and trained technicians at the ready.
We've been doing this for over a century and have a proven track record of managing and optimizing retail conditions for food and shoppers.
When perishables are involved, key steps must be taken to ensure food safety and quality. Superior meat, dairy, produce and frozen food cases can maximize quality and integrity, but our performance doesn't stop with our products.
Hussmann's food integrity team provides tailored food safety and quality consulting services to the grocery industry. It is our goal to improve overall food integrity while maintaining regulatory compliance, protecting brand identity and supporting risk mitigation.
There is no company that food retailers depend on more to ensure the quality of their fresh grocery supply. Our long history brings unrivaled expertise in temperature control, monitoring and safety measures. We know the many ways that perishables can be compromised, and engineer our products to keep food fresher, longer.
The Hussmann merchandising team is helping retailers reinvent the food shopping experience with custom display cases, dramatic lighting and other winning tactics that make your finest foods irresistible to customers.
We'll work with you to find the right solutions to stand out from the competition and create shopper loyalty. We offer retail planning and design services, partnering with you to ensure your store meets brand standards and is optimized for success.
At Hussmann, we study retail trends and do the research to learn what matters most to every customer segment, from the "value shopper" and the "impulse buyer" to the "health & wellness seeker." By understanding consumer behavior as well as the demographic and social trends that affect the communities you serve, we can help you better meet their needs.
As the food retail arm of Panasonic, we share the global technology leader's mission of moving lives forward. We believe that technology should inspire and amaze us and are always working to find new solutions that bring about a better world.
This includes developing innovations that reduce our carbon footprint and protect our environment. We're investing in future-proof solutions like our new microDS system, the food retail industry's first environmentally-safe refrigerant.
We are also creating products designed to reduce energy consumption and costs. Recently, we introduced refrigerated cases with 99% less environmental impact, and our Insight merchandisers are redefining display case performance with breakthroughs in product temperatures and efficiency.