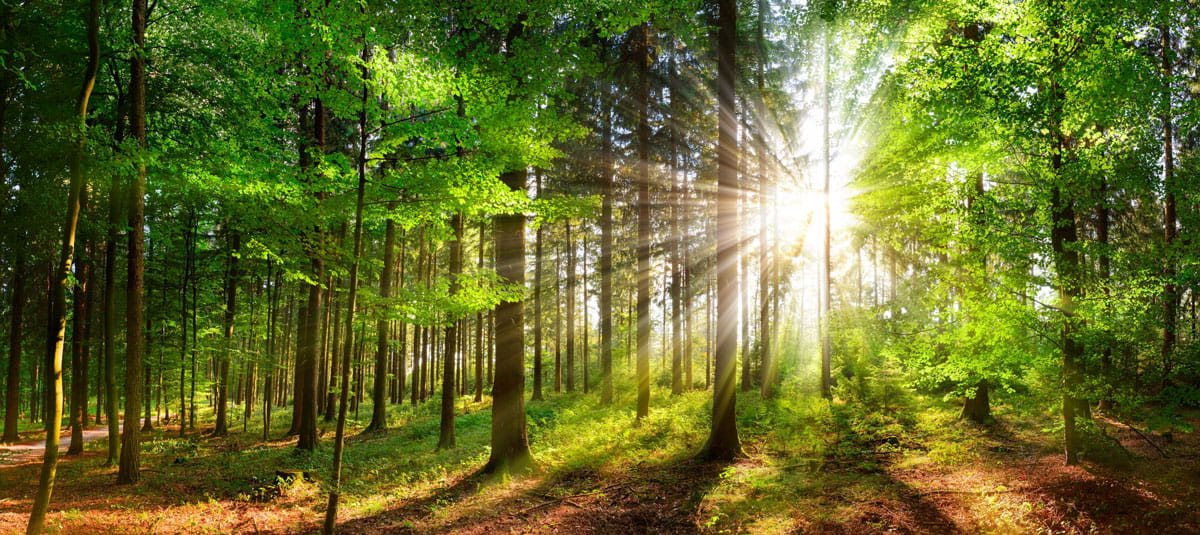 Solutions for Today's Environment
As part of our promise to create a better world, discover how Hussmann's customer-focused solutions stay ahead in an ever-changing world of energy regulations and requirements.
Partnering to Meet Regulatory Requirements
We continuously take steps to ensure compliance with all Department of Energy (DOE) and Environmental Protection Agency (EPA) standards and rules. Every six years the DOE reviews the conservation standards which impact Hussmann products.
Currently, display cases are manufactured to be compliant with the March 2017 DOE compliance date. Walk-in cooler/freezer components (WICF) have compliance dates of June 2017 for doors and 2020 for refrigeration. Hussmann and CRD WICF doors manufactured today are compliant with the most recent federal standards (June 2017).
The EPA has finalized a rule under its Technology Transitions Program that restricts the use of certain high Global Warming Potential (GWP) Hydrofluorocarbon (HFC) refrigerants in new products and systems manufactured, imported, or installed after the compliance date for each subsector listed in the rule. The first restrictions begin January 1, 2025. For more information, see Hussmann's one-page summary sheet on the rule here.

New store installations with refrigerated systems in California beginning 1/1/2022 must not exceed 50 lb. of charge if they use a refrigerant with a GWP between 150 and 2,200. Systems with greater than 50 lb. charge require refrigerants below 150 GWP. Existing store compliance for CA requires a weighted average GWP of refrigerants used to be less than 1,400 GWP for the fleet by 2030 or a 55% reduction of overall Greenhouse Gas Potential (GHGP) compared to a 2019 baseline.
Learn more about regulations and how our product solutions address these needs!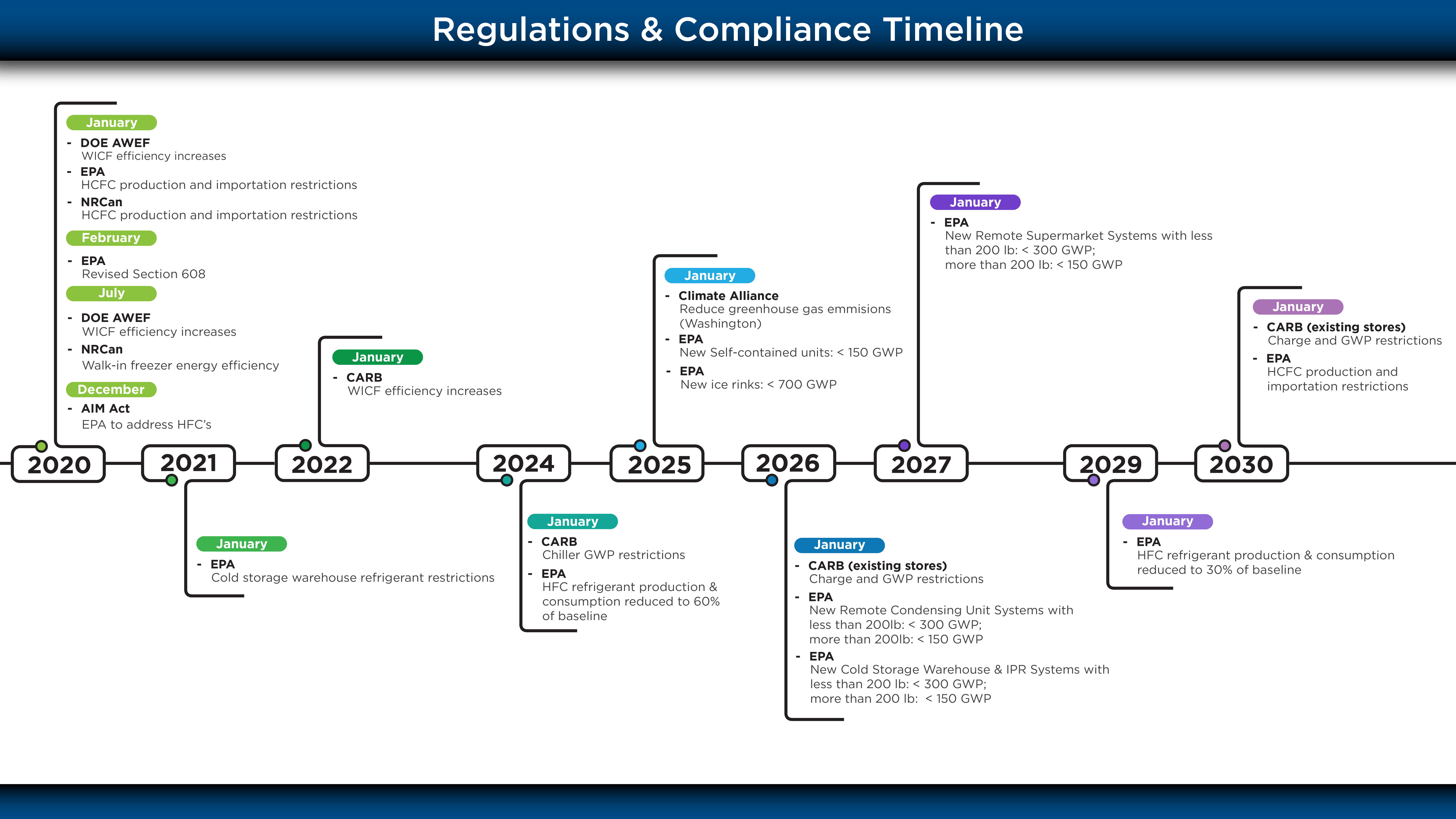 U.S. Climate Alliance

U.S. Climate Alliance states are committed to taking real, on the ground action that urgently addresses the climate challenge.


LEARN MORE

. U.S. Climate Alliance

Natural Resources of Canada (NRCan)

Committed to improving the quality of life of Canadians by ensuring the country's abundant natural resources are developed sustainably, competitively and inclusively.

LEARN MORE

. Natural Resources of Canada (NRCan)

Environment and Climate Change Canada (ECCC)

Environment and Climate Change Canada informs Canadians about protecting and conserving our natural heritage, and ensuring a clean, safe and sustainable environment for present and future generations.

LEARN MORE

. Environment and Climate Change Canada (ECCC)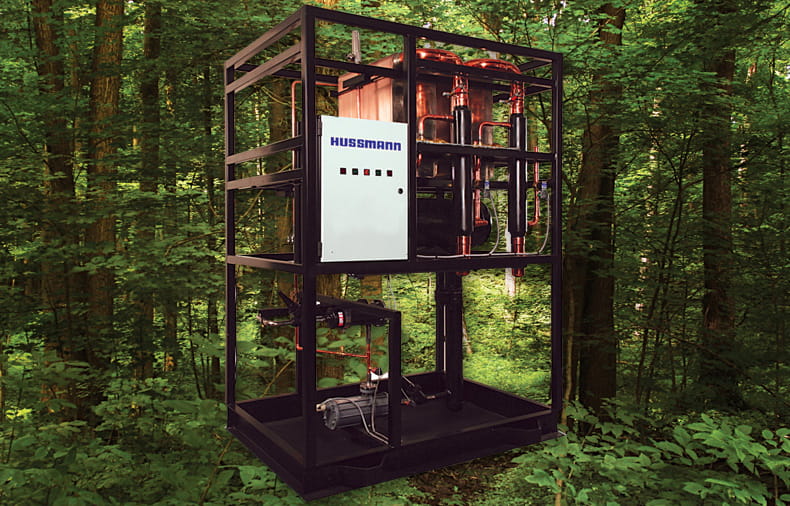 Clean Path to 2030 CARB Compliance
Hussmann stands ready to help you navigate these regulations and plan for the coming years.
Clean Path to Regulatory Compliance
The regulatory environment for food retailing is constantly changing. The rules and compliance issues can be very complex with several organizations providing guidelines for the industry to follow.

Hussmann CEO, Tim Figge, joins Matt Judkins for a discussion on how technology and innovation are propelling refrigeration manufacturers to meet the constantly evolving regulations with sustainable solutions.
Additional Questions?
Contact Us
Ronald Shebik, Director of Government & Regulatory Affairs
Phone: 314-298-6483
E-mail: [email protected]