Anticipating needs and recognizing solutions
Innovation has always been in our DNA. We are constantly evolving, finding new ways to better meet the needs of our customers so they can give their shoppers the most optimal experience possible.


Evolving food retail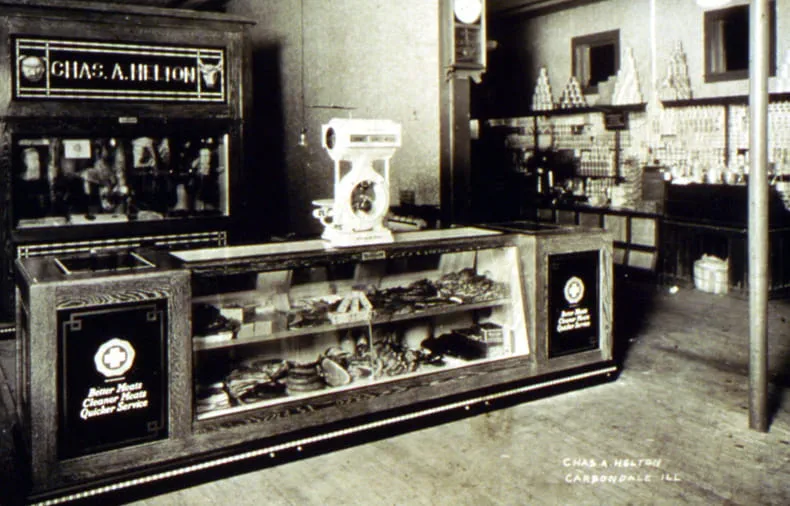 Since our beginning, we have been focused on helping our customers solve their toughest problems with future-thinking solutions. We take inspiration from founder Harry Hussmann, who forever changed the way food was merchandised when he invented the first meat display case in 1917.

At the time, butchers and grocers would hang their fresh meat from wall hooks, but Harry saw a better way. The glass-front wooden case he designed and patented was cooled by salt and ice, and gave shoppers the ability to view cuts of meat prior to purchase. It also meant butchers could display them under sanitary conditions. Hussmann's ingenuity created a revolution in the sale of fresh meat, and a spirit of innovation that prevails today.

As food retailing has evolved, so too have our products and solutions, often paving the way and raising the industry standard. From new case concepts like all glass-fronts and curved contours that make foods more attractive, to LED lighting and sustainable refrigeration systems that boost efficiency and energy savings, to advanced performance technologies that maintain food safety and freshness, we're helping our customers stay competitive now and anticipate what's around the corner.

Proprietary research on disruptive technologies conducted by Hussmann parent company Panasonic shows that the food retail industry is poised for big change. In fact, some companies are already using technology to disrupt barriers like inefficiency in food retail, and to improve the customer experience.

Among the next-gen solutions being explored and employed are blockchain, AI, robotics and autonomous vehicle tech – 4 of the 10 leading disruptions expected to generate trillions in economic value in the decade ahead. Hussmann and Panasonic are deeply engaged in these technologies. We believe that connecting them into integrated solutions is essential to creating entirely new experiences that will change the way food is grown, stored and made available to consumers.
IoT and remote temperature management

Food quality and freshness are priority number one for grocery and convenience store shoppers. And rightfully so. As more retailers get in on the food service game, food-related risks are escalating. According to the FDA, 1 in 6 Americans fall ill every year due to food contamination. Food recalls cost the industry an estimated $55.5 billion a year.

Hussmann is harnessing the power of IoT and other advanced technologies to bring new capabilities to food retail, enhancing quality, safety and the consumer experience. Our latest innovation is StoreConnect, an intelligent, cloud-based system that remotely monitors a store's refrigeration equipment to ensure consistent performance.

StoreConnect makes it easier for retailers to maintain optimal temperature controls – a key factor in preventing food contamination. Consistent temps also keep foods fresher, helping retailers give their customers the quality they crave while reducing shrink.

A Software-as-a-Service solution, StoreConnect is set to advance the retail service business by leveraging technology that allows us to improve first time fix rates, lower energy consumption, predict failures before they happen and perform maintenance in response to actual site conditions.

Properly working equipment and less downtime means a better experience for shoppers, with no need to go down the road to get groceries from the competition.
Streamlined shopping with data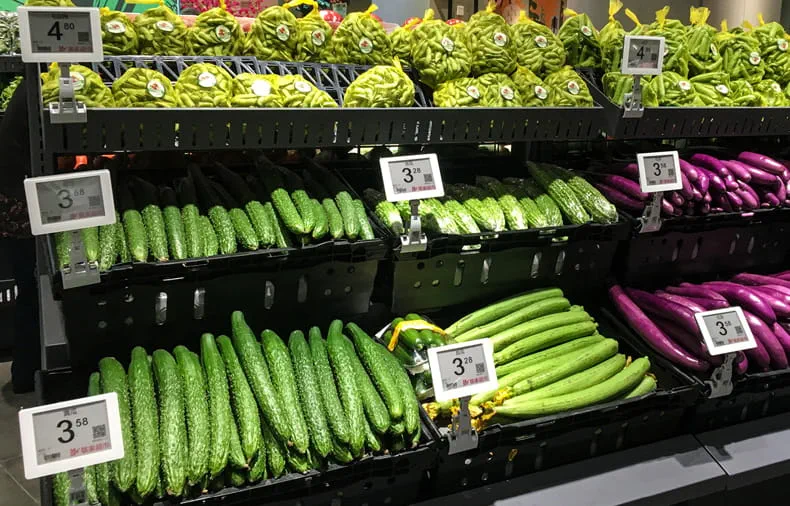 We're bringing the power of IoT to the supermarket, helping our partners radically streamline and personalize the shopping experience. Want to know where your food was grown, how it was harvested, and how long it's been on the shelf? Electronic Shelf Labels offered by Hussmann company Aperion can tell you all that and more, even providing customer reviews and coupons right in-store.

These digital product tabs use special NFC tags or QR codes to deliver custom data at the scan of a phone, enabling tech savvy shoppers to make healthy dietary choices and support ethical food sources while affording stores the supply chain transparency to better control contamination outbreaks.

The information-rich data gleaned from Electronic Shelf labels also allows retailers to better manage their product mix, inventory and price, and to customize shopper engagement and in-store marketing.