Whether you have an existing ordering solution or evaluating a new solution, the Hussmann eGrocery team can help.
Consultative services to help guide you in your process
Experienced team to help review platforms to ensure you're evaluating all aspects of the process.
Online ordering platform
Potential pre-configuration to Last Mile Solutions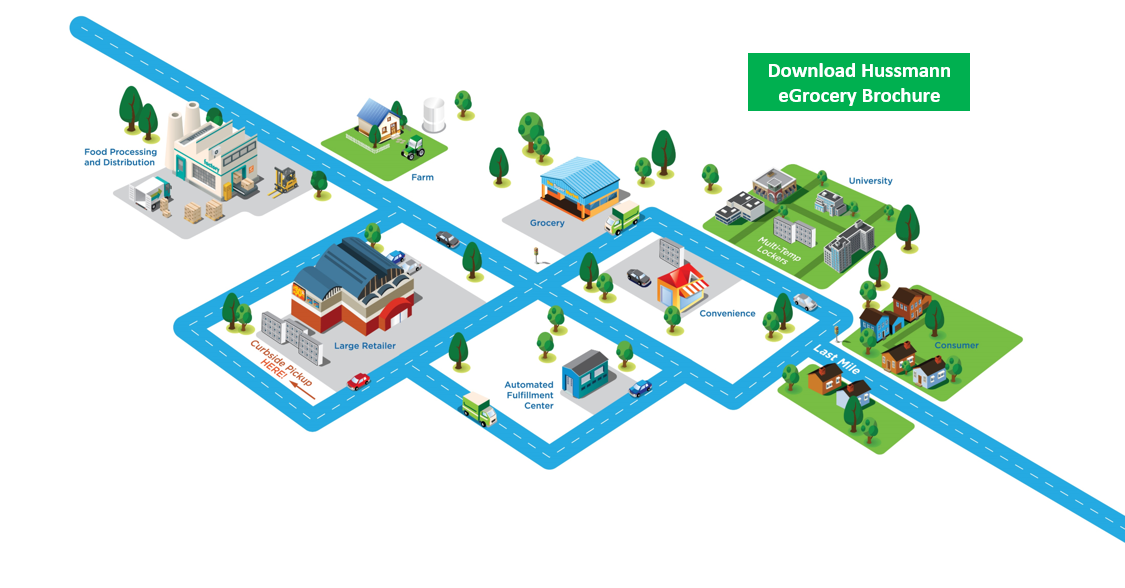 Related Content
Hussmann eGrocery
Discover our process that ensures your eGrocery solutions are safe and convenient to build trust with today's shoppers and enable your growth in the marketplace.
View Process

. Hussmann eGrocery
Hussmann eGrocery