Smart Exchange lockers
Offer customers the convenience and flexibility of contactless pickup with our innovative, temperature-controlled food lockers.
Convenience stores have long exceled at creating an experience that allows customers to get in and out of the store quickly. Yet the digital age, combined with Covid-19, have increased consumer expectations for solutions that allow them to minimize – or even eliminate completely – time spent in store.
Hussmann can help c-stores take advantage of this shift with innovations like our Smart Exchange locker, a contactless pickup solution that offers convenience, flexibility and peace of mind to today's busy consumers.
How it works
With the Smart Exchange locker, consumers can place an online order via the c-store's mobile app or e-commerce site. Once placed, an order fulfillment specialist at the store collects the order and delivers it to the locker at any number of flexible locations. The shopper receives a notification with a secure and unique PIN or QR code when the order is ready. Contactless pickup happens at the self-serve, easy-to-use touchscreen.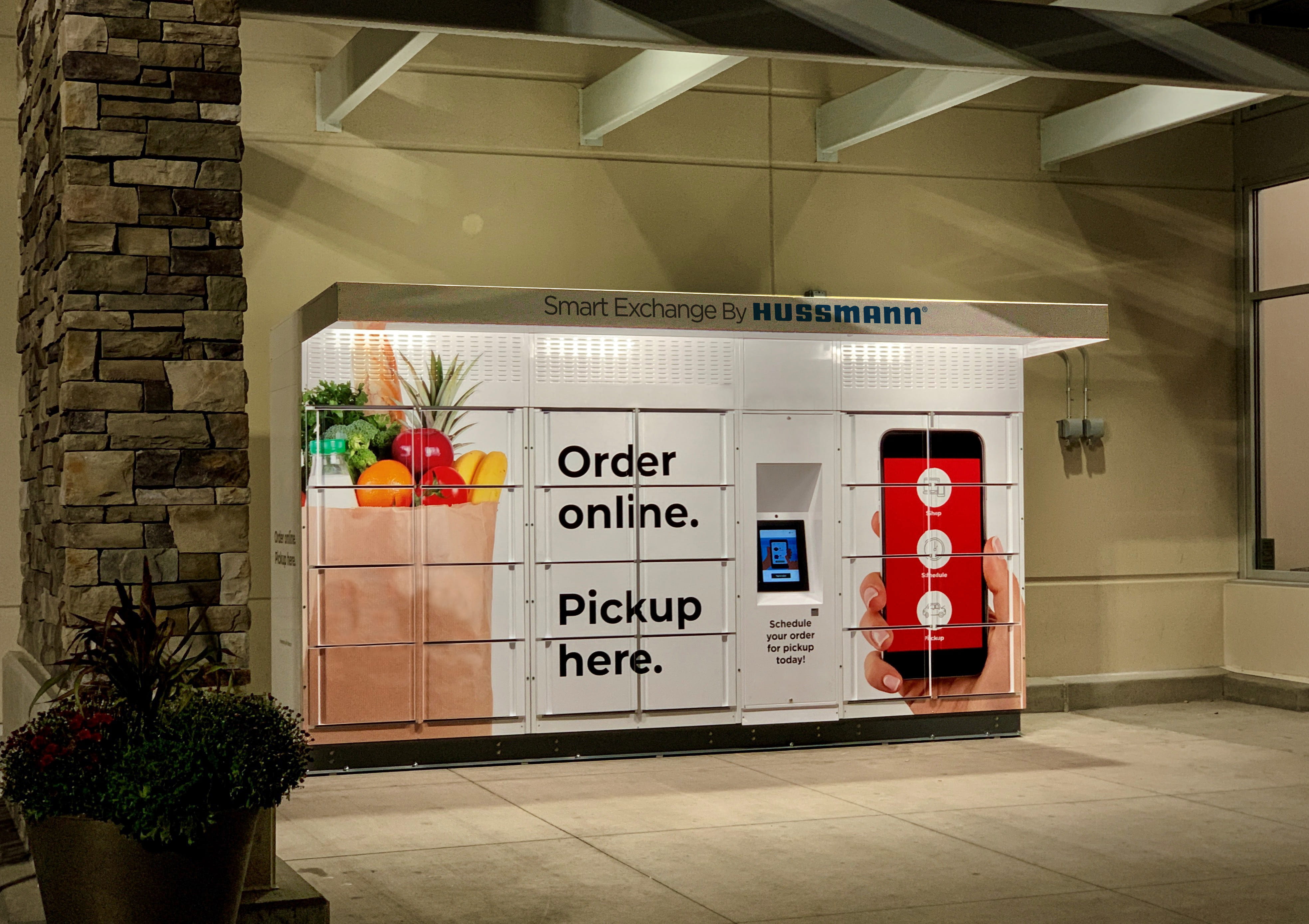 Convenience
Customers order items online, then retrieve their order outside the store or at another convenient location for a quick, easy and contactless experience.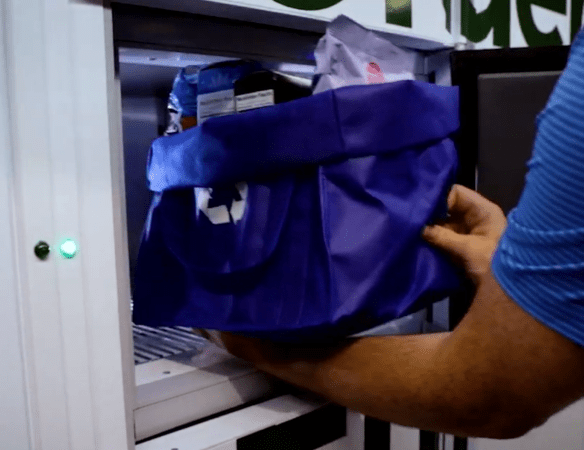 Freshness
Designed and built with Hussmann's expertise in refrigeration, our Smart Exchange lockers can be customized with frozen, refrigerated or ambient modules to ensure that items retain their freshness – no matter when the customer comes to collect.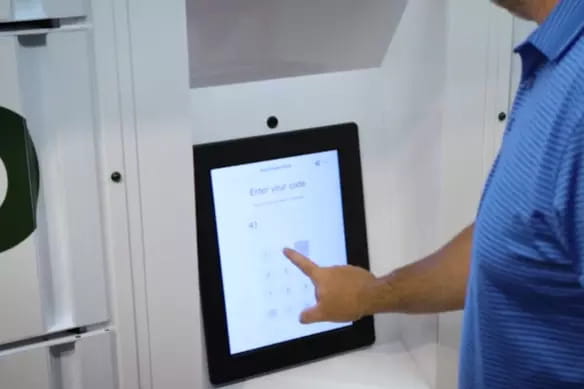 Security
After receiving a notification via email and/or SMS, customers can retrieve their contactless orders via a unique and secure PIN or QR code.
E-Commerce integration
Our flexible integration suite and fully scalable software platform are designed to strengthen e-commerce strategy and deliver a seamless end-user experience.