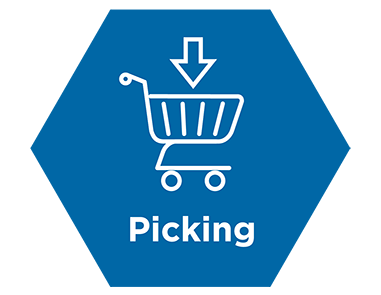 Picking processes are critical to a successful operation – an operation that needs to be quick, accurate and non-intrusive to your in-store customers.
The Pick-To-Light solution highlights the item to pick for the shopper, ensuring accurate picks and decreasing the time to locate the accurate item.
Consultative services to help determine the best approach to picking, whether that's in-store, dedicated area or location or automated warehouse solutions.
Minimize product touches, enhances consumer freshness.