As Hussmann celebrates 115 years of serving the food retailing industry, we find ourselves inspired by the past to live out the Hussmann Promise. Hussmann founder, Harry Hussmann, had an ambition to reimagine an industry and provide customers with the best quality, this spirit lives on 115 years later with every product, solution, and service stamped in his name.
In 1906 Harry started his own business, Harry L. Hussmann Butchers' Supply Company. He sold items such as knives, meat slicers, grinders, and butcher blocks. Entering a competitive market, Harry saw the importance in providing high quality products, value, and service to customers. Working closely with butcher shops, Harry recognized his customers needed a better way to display their meat. In 1917 he patented the first ever refrigerated meat display case, sparking a revolution in the sale of fresh meat.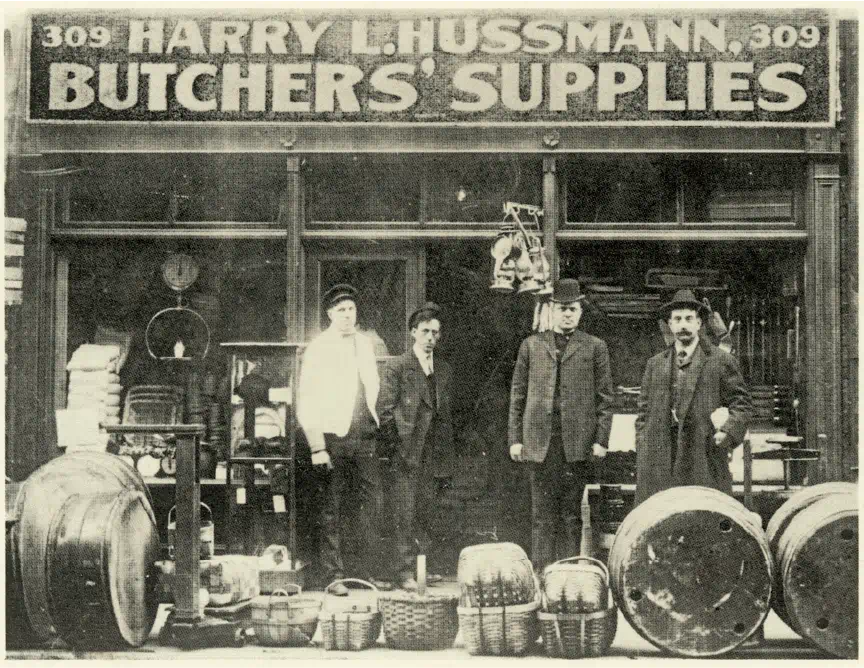 The relationships Hussmann holds with customers and the values operated on today stem directly from Harry and the vision he held of helping customers solve their toughest problems with future-thinking solutions. Many Hussmann employees are dedicated to preserving and celebrating our rich history, in particular, Vice President of Branch Operations, Ashley Turner.
Turner is a history buff who has found a hobby in tracking down Hussmann artifacts. One of the most remarkable artifacts he has found is a small, leather-bound book with the name Harry Hussmann embossed on the cover. It is a company expense book, with entries that date back to 1925, when hotels were only $2.00, and gas was $0.66. Though the prices have changed, the message on the first page still rings true today, "Better Meats, Cleaner Meats, Quicker Service."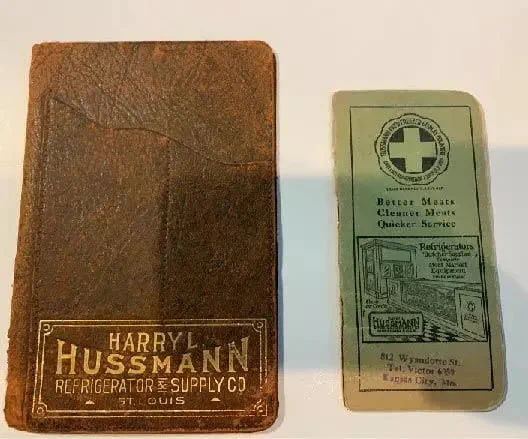 Turner shared that he carries this book with him every day, "as a reminder to myself and my team members that even after 115 years, Hussmann has remained true to the core of who we are. That's a rare thing in today's world, and it's why I feel it's important to preserve and celebrate our rich history." All these years later, Hussmann is still focused on Harry's promise to butchers of Better Meats, Cleaner Meat, Quicker Service – only evolving to meet the ever-changing needs of customers.
Products such as original meat cleavers, knives, meat grinders, watch fobs, and advertisements can also be found within his collection. While many of Turner's findings can be seen at the Hussmann Powder Springs location, he has kept a few of his favorite pieces and shared them with his team to remind himself and others of our roots.
Celebrating Hussmann's history through stories and artifacts are reminders to why we are in the food retailing industry, and an inspiration to keep innovating and providing the best solutions for customers.