E-commerce solutions
Let Hussmann enhance your digital offerings with our innovative equipment and hardware.
Customer expectations are shifting as shoppers become increasingly comfortable with digital channels. Yet, a November 2020 study by consumer insights firm Incisiv notes that only 25% of the Top 202 c-stores have an online commerce channel.
Forward-thinking convenience store operators know that now is the time to invest in e-commerce solutions. By meeting the needs of today's digitally savvy consumers, c-stores can improve customer loyalty, increase operational efficiency and drive more revenue.
Our offerings
Hussmann is helping conveniences stores to expand their e-commerce infrastructure with our innovative fulfilment solutions. As a Panasonic company, Hussmann is able to combine its extensive expertise in refrigeration and food safety with Panasonic's leading technology to create next-generation hardware for today's c-store operators.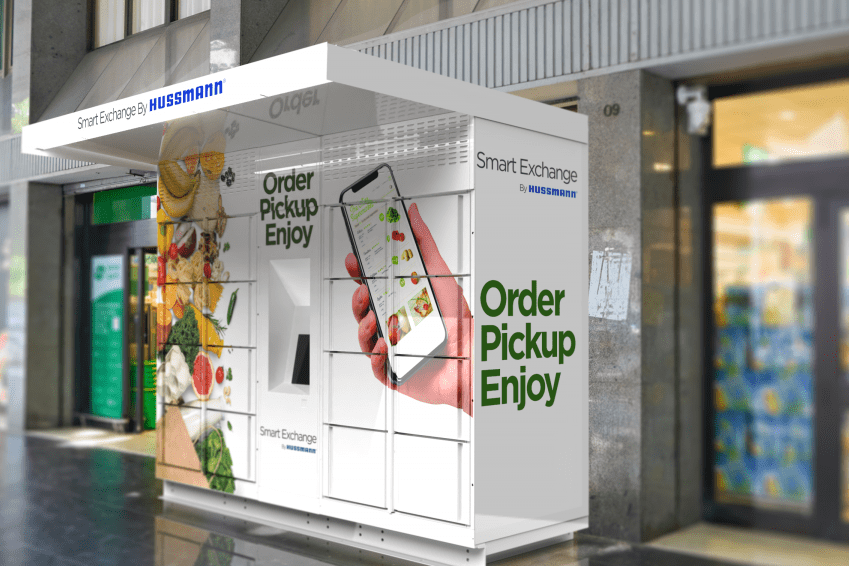 Smart Exchange Lockers
Leveraging Hussmann's refrigeration expertise, the Smart Exchange locker allows food retailers and shoppers to easily take advantage of the industry shift to e-commerce. Our innovative food lockers allow for shoppers to place and order online, then securely pick it up outside the store or at another convenient location for a seamless, easy and contactless experience.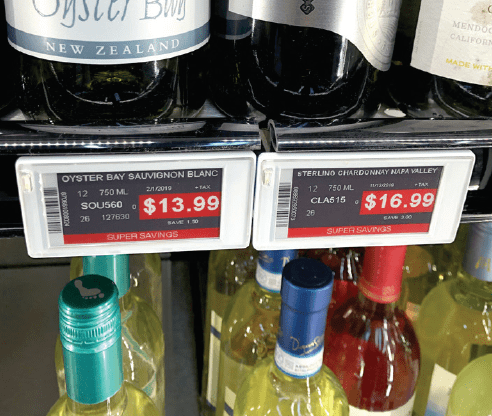 Order fulfilment
When it comes to online ordering, the most labor-intensive aspect for c-store employees is finding the items and bringing them to the staging area. Hussmann's electronic shelf labels can help optimize the picking process with their "pick-to-light" feature.
These digital labels come with multi-color LED lights built in, and colors can be assigned to specific employees who have now been tasked with fulfilling online orders. Instead of wandering aisles searching for (and potentially missing) specific items, pickers can simply look down the aisle for their assigned color.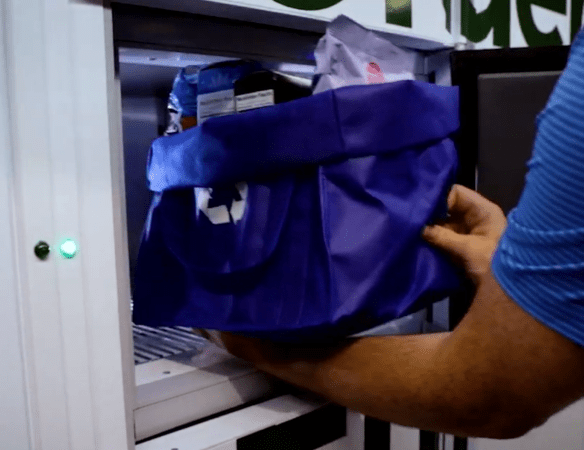 Holding equipment
When customers place an order online or via mobile app, they expect their merchandise to be stored at the right temperature – even if their order is placed hours prior to pickup. Hussmann's holding equipment allows convenience stores to keep perishable and frozen products at their current temperature until the customer or delivery driver arrives, allowing c-stores to easily meet regulatory compliance and food quality standards.