BRIDGETON, MO (USA), May 18, 2021 – Hussmann Corporation, a Panasonic company, has partnered with Emerson and The Chemours Company to create a sustainable refrigeration solution for the new Gem City Market in Dayton, Ohio. The Gem City Market is a cooperative effort designed to meet the needs of the food desert in the Dayton community. Food deserts are defined as regions with a 20% or greater poverty rate and where a third or more of the residents live more than one mile from retail outlets selling healthy and affordable food.
The collaboration includes time and resources donated by Hussmann and longtime strategic suppliers Emerson and Chemours to create an innovative sustainable refrigeration solution. Hussmann assembled the overall refrigeration system, which is made of assembly components and ten, low temperature booster systems from Emerson, and a low-GWP (AR4 631), Opteon™ XP10 refrigerant from Chemours.
As part of the donation to the Gem City Market, Hussmann also included medium-temperature Protocol™ systems, refrigeration units and display cases with CoreLink, micro-channel condensers, unit coolers and its extensive commercial refrigeration expertise.
Hussmann's Principal Engineer, Buzz Schaeffer, indicated that combining talents to develop sustainable solutions like the one used at the Gem City Market can result in a win - win situation for everyone involved.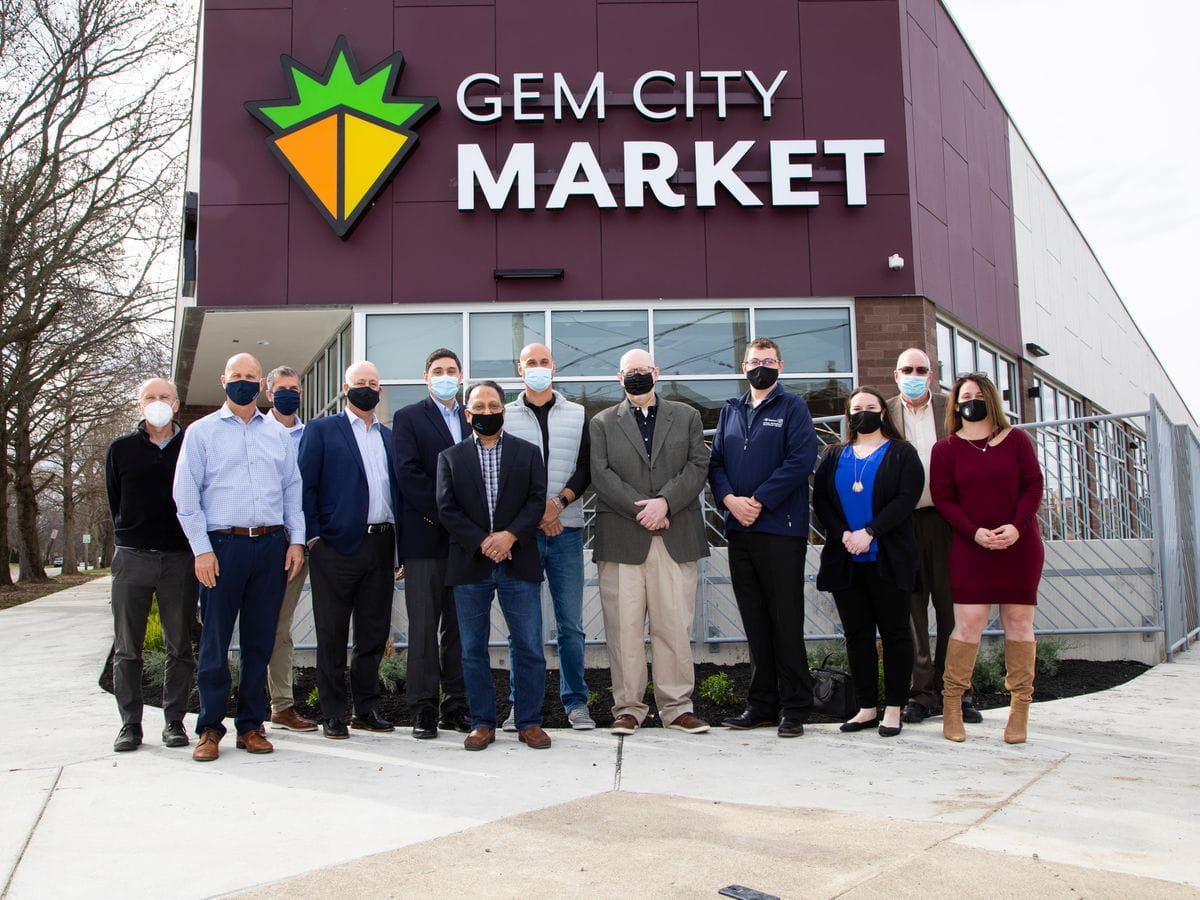 "Anytime you can work together with some of the top companies in the industry to solve needs on multiple fronts, the results can be amazing," stated Schaeffer. "We created an environmentally friendly refrigeration solution for a store that will serve an area that needs an outlet with options that were not previously available."
To find out more about the innovative technology created for the Gem City Market, the three companies have also partnered to create a white paper titled, Distributed scroll booster architecture for sustainable supermarket refrigeration, which provides an overview of the innovative technology developed for the Gem City Market.
###
About Hussmann Corporation
Hussmann Corporation, a wholly owned subsidiary of Panasonic, promises to continuously provide the most customer-focused solutions in the food retailing industry. For more than 100 years we have been the innovation and technology leader delivering the broadest and most comprehensive solutions to our market. Core capabilities include merchandising/shopper engagement, refrigeration, asset optimization, and supply chain management that address the critical needs of food retailers to increase sales, reduce costs, and increase shopper loyalty. We collaborate with customers across a variety of food retail segments as we work towards fulfilling the Hussmann Promise to deliver better businesses, better partners and a better world. For more information about Hussmann, please visit www.hussmann.com.