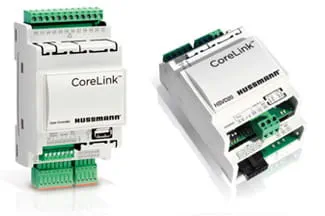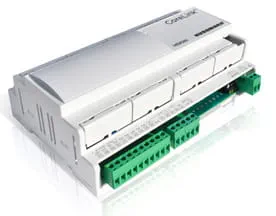 Selecting any of the buttons will update the larger main image.
Product Details
One case controller and one multi-circuit valve driver module can manage up to 3 electronic expansion valves in a single display case while  controlling many other case functions. CoreLink is also designed to expand to meet future needs.​
​The control algorithms and Hussmann case-specific parameters provide tighter temperature control and improved energy efficiency, further improving the performance advantages of Hussmann display cases.

The CoreLink Controller was designed with the flexibility to regulate medium temperature cases with modular coils. It uses an open Modbus RTU communication protocol for integration with a wide variety of other control systems​​.
Advantages of Electronic Case Controls:
Simplified Installation and Maintenance
Reduced Wiring
Energy Efficiency
Temperature Stability
Sustainability
CoreLink: Easy to Use and Service.
CoreLink provides a user friendly dashboard that allows simple control for both the non-technical user and the service professional. It has a built-in web interface so it can be driven via laptop, phone or tablet, adjusting graphics to the device's screen.​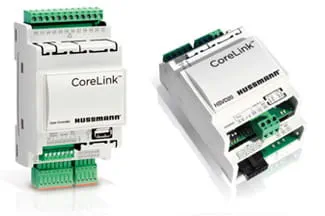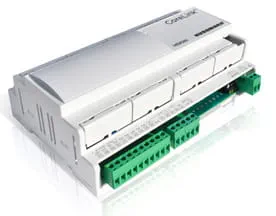 Selecting any of the buttons will update the larger main image.