Frozen or Refrigerated Island Cases with Lids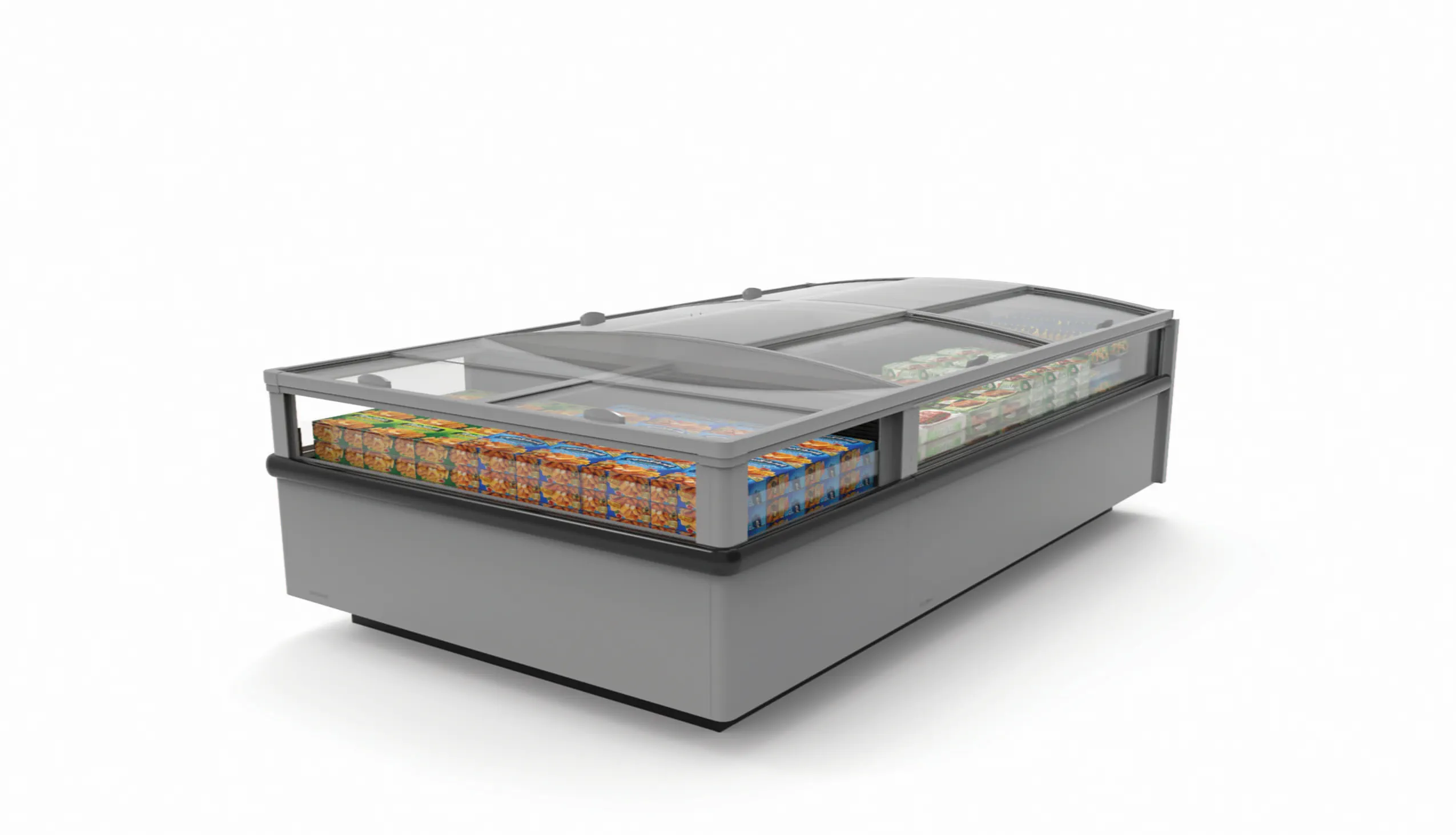 Selecting any of the buttons will update the larger main image.
Product Details
Product Details
Single Deck Merchandisers for Frozen or Refrigerated applications with glass lids
G = Glass Front
L = Lid

Modes Available
F-L, FG-L, FI-L, FIG-L, FN-L, FNG-L, FW-L, FWG-L, FWGHL, FWE-L, FWEG-L, FWEGHL
Features / Benefits
Sliding glass lids are available as a field installed upgrade or as original equipment for all single deck, open island display cases. Lids will reduce overall case energy from 40% to 60%,depending on case model.
Superior Energy Efficiency
Excellent temperature consistency and stability throughout the display zone due to Hussmann proprietary discharge air louvers and continuous tube serpentine coils
Solid or Glass front panel for merchandising versatility
Greater clearance under the case, easily accessible electrical raceway and simplified wiring.
Pre-set adjustable expansion valves are designed to hold optimal temperatures
Options
Multiple Case and Bumper colors available
Dual temperature kits allows for seasonal merchandising flexibility
Single, Double, and Triple level price tag molding available
Solid or clear lid handles available
Grey or Black lids available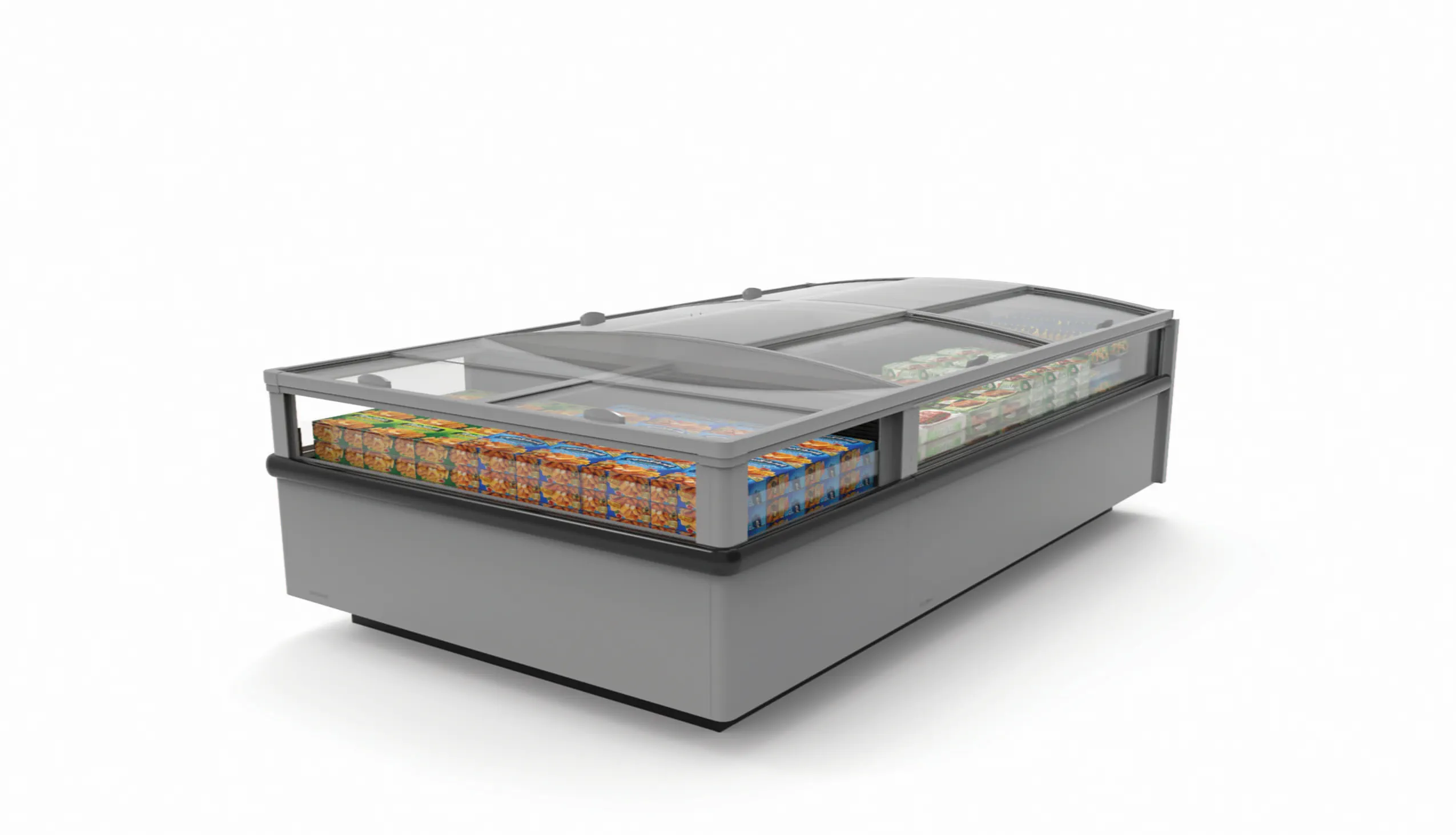 Selecting any of the buttons will update the larger main image.
| | |
| --- | --- |
| Case Department | Frozen, Dairy, Meat |
| Case Function | Self-Service |
| Case Temperature | Medium Temp, Low Temp, Multi Temp |
| Case Type | Single-Deck, Glass Door / Lid, Island |
Frozen or Refrigerated Island Cases with Lids